Attractive, Wallet-Friendly Prize Ideas for Casual Bingo Nights
Published:

August 11, 2023

Author:

Kat Anderson
Bingo nights have long been a tradition in the UK, and they are often used as a way of raising funds for a good cause. When running a bingo night, the aim is that as much of the money as possible goes to charity, which means that you will be doing all that you can to keep your costs down. Also, many online bingo sites host games where most of your ticket money goes to a chosen charity.
However, you are likely to attract far more interest in the event if there are some prizes up for grabs. Hopefully, you will be able to find some local businesses or individuals willing to sponsor the prizes, but even so, you will want to keep the prizes modest. If you are struggling for ideas, then you may find inspiration amongst the following.
Gift Vouchers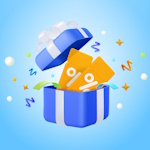 Gift vouchers are always a popular option, but bingo hosts must follow specific fundraising rules. Often local businesses will be willing to donate some, as it is great exposure for them. A major advantage of gift vouchers is that they appeal to a diverse range of tastes. When choosing prizes for a bingo night, it is important to consider the demographic of players.
However, gift vouchers are a simple and effective way to make your bingo fundraiser more fun and successful provide a simple way around this as it gives players the ability to choose their own prizes.
Consider approaching both shops and businesses that offer an experience, such as restaurants and spas, as they are truly universally appealing. Another great advantage of gift vouchers is that they are logistically easy. You don't need to worry about storage space, delivery, and so on. Finally, it is also worthwhile to have a mix, some high-value vouchers for major wins and smaller ones for runners-up, ensuring that more players have the chance to win.
Hampers of Local Produce
Hampers filled with local produce are straightforward and effective prizes for bingo nights. They're packed with items made or grown nearby, such as cheeses, jams, baked goods, alcohol, and chocolates. As such, by offering one as a prize, you have the added benefit of supporting local businesses and farmers.
Winners receive a range of quality products to enjoy, all while getting a taste of what the local area has to offer. Once again, they are prizes that will appeal to all demographics, from young professionals to retirees. An added bonus is that it's practical; everyone appreciates good food. In short, these hampers are both a tasty reward and a promotion of local produce.
Gardening Kits
If your bingo game is taking place in an area where people tend to have gardens, then gardening kits are often very popular prizes. The kits typically include a selection of seeds, essential tools, pots, and step-by-step planting instructions, ensuring that the winner has everything they need. Furthermore, it is a prize that is appreciated by both those who already love gardening and those who are curious about it.
As an added bonuses, as the plants grow, they will regularly remind the winner of the bingo night and the charity it was raising money for. This may lead to continued support for the cause and encourage them to engage with further activities.
Board Games and Puzzles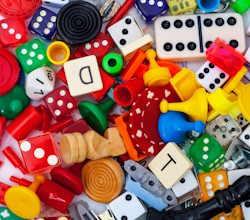 Board games and puzzles are truly classic prizes. Today, there is a fantastic range of board games available, and some of them are truly inexpensive. This means that you may be able to offer a selection of them that will appeal to a diverse range of ages and tastes.
They are particularly attractive as prizes because they offer the promise of future enjoyment. A board game can be played repeatedly, and games enthusiasts, such as those likely to attend a bingo night, are sure to be thrilled to receive one.
You may even consider asking people to donate any board games or puzzles that they no longer use. Those with children who have grown up and left home often have a cupboard full of games that there is simply no opportunity to use any more, and they may well be delighted to donate some to a good cause.
Tickets to Local Attractions and Events
Tickets to local attractions and events are another prize that you may be able to obtain free of charge. Depending on the area, there are plenty of options, such as tickets to historical buildings, botanical gardens, amusement parks, museums, galleries, theatre shows, concerts, and so on.
They are hugely attractive prizes that are of interest to a wide range of people, which will help boost the popularity of the bingo night. Once again, it is a prize that also supports the local community, and as such, they are definitely worth the effort of trying to obtain.
Many More Options to Consider
The above prizes are all hugely attractive but not necessarily easy to source, especially if you are on a very tight budget. If that is the case, why not consider some homemade prizes, such as cakes or other baked goods? Whatever prizes you decide to offer, here's hoping that your bingo night attracts a full house of players!