There are many reasons why people enjoy online bingo and gambling in general, one of them is definitely the dream of hitting a huge, life-changing win and becoming an instant millionaire. Unlike the National Lottery or progressive jackpot slots, bingo isn't known for its huge prizes. However, this doesn't mean that big wins are impossible and here we will be looking at whether it is possible to join the millionaire club by playing online bingo.
Theoretical Possibility vs Reality
In theory, it is perfectly possible to become a bingo millionaire. Sometimes there are games with huge progressive jackpots that are worth far more than a million. It is also theoretically possible to have a run of extraordinary good luck and win a million or more by playing several games with smaller prize pools.
However, realistically, this is highly unlikely. Bingo is very much a game of chance so even when you do come across a game with a huge jackpot, whether you win it or not will all come down to luck. That said, there are a few things you can do to try to maximise your bingo winnings.
Strategies to Maximise Bingo Winnings
It can't be stressed enough that bingo is a game of luck and that the prospect of becoming a millionaire through bingo is highly unlikely. However, there are a few things that you can do to try to increase your chances of winning.
Buying More Tickets: More tickets mean more chances of winning. However, remember to only spend money on tickets that you can afford to lose.
Choosing Games with Fewer Players: Fewer players mean less competition. It might limit the total prize money but it could increase your chances of winning. While it is hard to predict the number of people in a game, especially online, it worth keeping an eye out for games with large prize pools and few players.
Take Advantage of Bonuses: Most online bingo sites offer bonuses for depositing money, referring friends, and so on. These bonuses may entitle you to free play or extra tickets, so that you can increase your chances of winning without having to spend more.
Largest Online Bingo Wins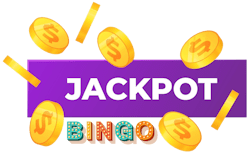 While becoming a millionaire through online bingo is unlikely, it is not impossible. Some lucky players have won a fortune.
The largest ever online bingo win was an incredible £5.9 million. John Orchard, a 60 year old from Lincolnshire, won the prize in December 2012. He was playing at Butlers Bingo and had only been a member for a few days. However, while John was playing at an online bingo site, strictly speaking, this wasn't a bingo win as he won the money after betting £0.30 on the video slot the Dark Knight. Nonetheless, it is proof that bingo sites can create millionaires.
Similarly, Anne Marie Farrar won a £3.4 million progressive jackpot when she bet £0.15 on Dragonfish Network's progressive slot game Millionaire Genie. The single mum of two took her sons to Disneyland with the winnings and also bought a new house. Yet, she continued with her job in a café.
Lisa Potter is another big online bingo winner. She bet £5 at Ladbrokes online bingo site and won £1.3 million. She said that she was only playing, as she was bored because her boyfriend was watching football on television. The family went on holiday with the winnings and bought a new house and car.
Christine Johnson, a chiropodist from Wales, was also a lucky winner of £1.3 million. She logged onto her favourite bingo site and started playing the slot Chests of Plenty. When she won the jackpot, she became the game's first millionaire and said that she will be using the money to enjoy more family time.
Mandy Bowman, from Moray in Scotland, won £400 playing online bingo and decided to use the winnings to keep on playing. With her last £3, she bet on the slot Major Millions and won the £1.2 million jackpot.
All of the above winnings have been from slots. However, there have been some big bingo wins. For example, Anita Campbell won two online bingo prize pots each worth £500,000 within just 2 weeks at Mecca Bingo! Amazingly, she won the first just a few hours after opening her account.
Dream Big but Play Responsibly
There is nothing wrong with dreaming of huge jackpot wins. However, it is important to retain perspective. Some players truly are lucky and do become millionaires playing at online bingo sites, but it is not a reliable way to earn money. Instead, you should focus on enjoying the game while always playing within your means. Just be sure to keep an eye out for the big jackpot games, as you never know when it will be your lucky day.