The popularity of bingo has been on the rise in recent years. Partly due to the pandemic, which saw more people turn to the internet for home entertainment, and partly due to advances in technology, which have made playing the game easier than ever before. For example, nearly all online bingo sites today offer some form of mobile play, which is definitely a trend that is not going away.
Here we are going to take a little look at other trends emerging in the world of bingo and what the future may hold for the popular game.
A Quick Look at the History of Bingo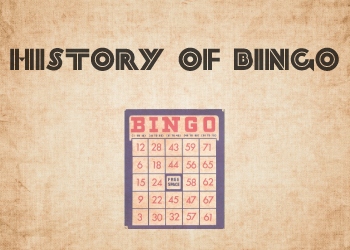 Before exploring current and future bingo games, it is useful to have a quick look at the game's origins. Bingo can be traced all the way back to 16th century Italy and the creation of a game called 'In Gioconda del Lotto'. As with other forms of gambling from Italy, such as Baccarat, the game soon spread to France and became hugely popular with the French aristocracy. From there, it quickly spread around the rest of Europe.
The version of bingo that we know and love today first appeared in the 1920s. It proved to be so popular that it wasn't long before dedicated bingo halls started to open, in particular in the UK and the USA.
As with so many things, the emergence of the internet completely revolutionised bingo. It is thought that the first online bingo game, Bingo Zone, launched in 1996. Soon after, in 1998, Bingo Blitz went live. Today, there are hundreds of online bingo sites, and it accounts for a significant portion of the UK's gross gambling yield.
Amazingly, between 2018 and 2019, bingo generated £1 in revenue. While this was likely boosted by the pandemic, it shows that bingo lovers have truly embraced the online form of the game, and they are happy to enjoy it from the comfort of their own homes or on a mobile device. Furthermore, online bingo has started to become popular with a younger generation of players, and this is slowly leading to a resurgence in the popularity of land-based bingo.
The Impact of Digitalisation on Bingo
Thanks to the rise in online bingo, there are now a number of features that are taken for granted that would have once been considered true innovations. For example, nearly all bingo sites offer features such as auto-daub so that numbers are automatically marked off cards, as well as best card highlighting and best card sorting.
As technology continues to progress, it seems likely that more of these features will emerge and that players will begin to expect them as standard. In general, players today expect a much higher quality experience than ever before, and this can be said of all forms of online gambling. For instance, engaging graphics and animations are now a requirement, as are sound effects and soundtracks. Things such as user interface and user experience are hugely important in attracting and retaining players. As a result, online bingo providers will be investing more and more money into these areas, especially as competition grows.
Furthermore, online bingo fans can expect to see a trend of increasing prizes and bonuses. As sites battle to attract players, they will be trying to outdo each other in regards to welcome bonuses, special offers, jackpots, loyalty rewards, and so on. These are all trends that are more than likely to persist.
Emerging Technologies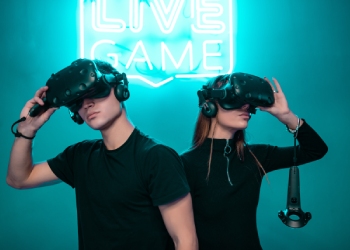 Online gambling software developers love to make use of the latest technologies, and online bingo is no exception. One technology that is becoming ever more mainstream is Virtual Reality, also known as VR. By putting on a headset, players are able to immerse themselves in a virtual landscape that exists in three dimensions. It is possible to explore this landscape and interact with other visiting players.
VR holds a huge amount of potential for the world of online bingo. In fact, it could be used to create a literal "world of online bingo". Players with VR headsets will have the chance to be transported to virtual bingo halls. These could be virtual reproductions of real world bingo halls or entirely new venues. In these VR halls, players can interact just as they do at land-bingo halls. This means that they can easily chat with each other while enjoying the games, and it will provide an entirely new level of authenticity.
The cost of VR headsets is still prohibitive. However, it is falling all of the time, and more and more people are buying them. As such, it is unlikely to be long before the first VR bingo halls hit the headlines. Other forms of online gambling, such as slots and live dealer games, are already beginning to embrace VR technology, and it is a safe bet that online bingo will not be far behind.
Social Bingo Trends
One of the greatest advantages that land bingo halls have over online bingo is the social atmosphere. Online bingo operators are working hard to make online play as social as possible. For example, all bingo sites now have a live chat, and very often, there are mini games run in the chat that help to engage players. This has also led to the rise of online bingo communities where players can get to know each other, share tips, and so on. Social media aids all of this, and VR can only help take it to new levels.
Cryptocurrencies
While they may experience their ups and downs, cryptocurrencies, such as Bitcoin and Ethereum, appear to be here to stay. It is probable that the cryptocurrency landscape will change a great deal in the coming years, especially as national regulators attempt to catch up with them. However, it is more than likely that the ability to play bingo with cryptocurrencies will become more widespread.
Non-Technological Trends
Not all bingo trends are inherently linked to new technologies, even if they do rely upon them. For example, it is easy for an online bingo site to offer numerous forms of bingo and run multiple games simultaneously. Today players can choose from 90, 80, 75, and 30-ball bingo with ease. The flexibility afforded by online play is likely to give rise to new forms of the game, and the amount of choice available to players will only grow.