British Summer Time is officially here. The evenings are getting longer, the temperatures are creeping up, and we are beginning to indulge our imaginations thinking about all the ways that we can take advantage of the season. If you are struggling for ideas then don't worry; here we have plenty of suggestions for ways in which you can make the most of the summer, from outdoor activities that capitalise on the sunshine to ideas suitable for those inevitable rainy days.

Help Your Garden Bloom
If you are lucky enough to have a garden, then summer is the perfect time to get to work. In fact, even if you only have a window box, then summer is still an opportunity you don't want to miss. Not only is gardening a calming, therapeutic activity, but it also provides a great sense of accomplishment when you see your plants thriving. Better yet, you can even grow your own vegetables and herbs for some delicious summer meals.
Speaking of summer meals, don't forget to ensure you are barbeque ready. It is a fantastic way to enjoy the weather with family and friends. You can keep it simple and just put a few burgers on to cook or go all out and create a true feast.
The Joys of a Picnic
A picnic is another great way to make the most of the weather and enjoy some tasty treats. Whether with family or friends, picnics don't have to be difficult to organise. Simply pack a blanket, a few sandwiches and drinks, and you're all set. Of course, you can make the affair far more elaborate, it is really up to you. As for the location of this picnic, well we have some ideas to help you out.
Explore Parks, the Countryside and Heritage Sites
Why not take advantage of Britain's beautiful countryside by going for a hike or a leisurely walk? No matter where you are in the UK, you are sure to be near some walking trails. Some of them are perfect for a gentle afternoon stroll while others are more demanding. Just be sure to check the weather before setting off!
Of course, you don't need to head to a walking trail. There are plenty of beautiful parks around Britain that are ideal for whiling away a summer's day. They also make fantastic picnic locations and if you find you've run out of supplies, you're unlikely to be too far away from a shop.
Similarly, don't forget about Britain's many historical landmarks and cultural sites. From castles and cathedrals to picturesque villages and local museums, there's an abundance of history and culture to explore. Many of these sites offer guided tours, which can provide fascinating insights into Britain's past.
Play Bingo in All Weathers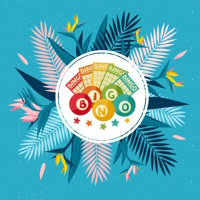 Bingo is a surprisingly diverse activity and despite its reputation, it can be enjoyed by people of all ages. If you are looking for an easy game to play after stuffing yourself at a picnic, then it can be comfortably enjoyed while lounging around. Alternatively, check out your local bingo hall and pubs. Many of them host special bingo nights during the summer and these can be a great way to have a night out with friends and enjoy the long evenings.
Alternatively, if the British weather lets you down and it is wet and miserable outside, then consider online bingo. You can play at home from your computer or mobile and see if you can win yourself a prize while waiting for the rain to stop. Of course, you can also play out in the glorious sunshine using your mobile phone.
Visit a Music Festival
If you're a music lover, summer is festival season in the UK. From small local events to internationally renowned festivals such as Glastonbury, there's something for every taste. Many of these festivals offer a diverse line-up of artists, food stalls, and other entertainment, making for a unique and unforgettable summer experience.
Maximise Your British Summer Time
Summer never seems to last long enough so make sure you make the most of it while it is here. Whether you want to relax in the sun, playing games and eating food or you prefer to do something more active, there is something truly special about the long summer evenings. Summer will be over before you know it, so enjoy some of our suggested activities while you can.