Bingo is famously a game of luck; after all, there is nothing you can do to change the balls that are drawn or the numbers on the tickets. However, this doesn't mean that there is nothing you can do to improve your chances of winning and increase your enjoyment. Read on to discover our top tips for playing online bingo!
Take Time to Explore the Games
We all know how exciting it is to arrive in the bingo lobby. A world of possible winnings opens up before us. However, don't just jump into the first game that you see. Take time to explore all of the bingo games that the site is offering, the different ticket prices and the prizes on offer to find the best game for you.
Budget Carefully
There are many different ways of handling your bingo bankroll, and the main thing is not to spend what you can't afford to lose. However, consider playing cheaper games and buying more tickets. The more tickets you have, the more chances you will have of hitting the full-house prize. You should also be sure to look at bonuses on offer and loyalty rewards, with a bit of luck, you'll find plenty of free bingo games.
Play the Odds
While it is true that you cannot influence the odds of a bingo game, there are some things that are in your control. For example, you should try to play at off-peak times when there are fewer players in the rooms. While the games may offer smaller prizes, there will be less competition for them. It doesn't mean that you should never play in the big jackpot games, but bear in mind that there will be more players after the same prize.
Make Use of Ticket Strategies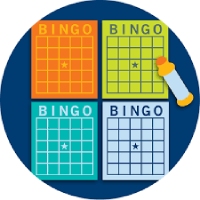 As mentioned, you may want to consider buying more tickets at a cheaper price to give yourself more chances of winning. You can also use the auto daub feature to ensure that you never miss a number. However, there is another way to approach this. It only takes one ticket (and luck) to win a game, so rather than buying multiple tickets for the same game, you may want to buy single tickets for lots of different games. You can even spread them across different sites that operate on different bingo networks, as this will open up the possibility of winning more jackpots.
If you do buy multiple tickets for the same game, then it is best to choose those that don't duplicate numbers that appear on other tickets. For example, if one of your tickets has the number 5, then make sure none of the others does. This way, you will have a better chance of having at least one ticket that contains any given number.
There is a huge advantage to online bingo, which is that you do not have to be physically present. Therefore, you can purchase tickets in advance for different games on different sites that are taking place simultaneously and be in with a chance of winning in all of them.
Take Advantage of Session Bingo
Session Bingo can be a truly cost-effective way of playing. Many bingo sites will offer hour-long sessions, during which all the games have a fixed price. You will find that many sites offer sessions featuring five games several times a day. Some sites take Session Bingo to a new level by offering more than ten different games in the hour, covering different forms of bingo, so that you get to play a real mix. Just be sure to buy your tickets in advance, as they won't be available once the games have started.
Play the Slots Side Games
Unless you have a real aversion to playing online slots, it is worth looking at those offered by your chosen bingo site. Some slots offer huge prizes, and you won't be competing with any other players to win them (with the exception of progressive jackpots). There is a great variety of slot themes and features, so you are bound to find a number of games that appeal.
Consider Number Strategies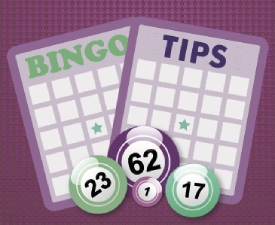 While bingo has fixed odds, probability certainly comes into play. A number of mathematicians have looked into bingo strategy, most notably Leonard Tippet and Joseph Granville. They determined that ticket selection is important. Without delving into the maths, a few patterns have been proven to occur:
There will be the same amount of numbers ending in each of the digits 0 to 9.
There will be a balance of odd and even numbers.
There will be a balance of high and low numbers.
In 90-ball bingo, the more numbers that are called, the closer they are likely to be to 45.
Based on these patterns, there are a few things to consider when choosing tickets:
Go for tickets that have numbers with different endings. Don't pick a ticket that has 22, 32, 42, 52, and 62 on it.
Choose a ticket that has a mixture of odd and even numbers.
Ensure that the numbers on the ticket are spread across the entire range of possible numbers.
Aim for a wide distribution of numbers.
If it will be a long game of 90-ball bingo, pick numbers close to 45.
Always Enjoy Yourself
The most important tip is to make sure that you are always having fun. Even if you never win, you can still have a great time and a social experience that is rewarding in many other ways.