When it comes to any form of online gambling, including bingo, there is no escaping the fact that money is involved. Each time you play a game, you are risking your hard-earned money. However, in exchange, you get all the fun of bingo and the chance of winning money, including some very large jackpots.
If you want to maximise your bingo fun, then bankroll management is essential. The concept of a bankroll is simple; it is just how much money you have to play with. However, through proper management, you will be able to ensure that it goes further, enabling you to play for longer and avoiding any potential financial difficulties along the way.
There is nothing complicated about bankroll management, it just requires a little bit of thought before you start playing. In this post, we will take you through all you need to know about it so that you can then turn your attention to the full house prizes.
The Importance of Bankroll Management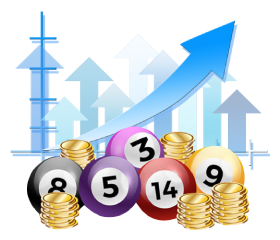 At its most basic level, bankroll management is simply setting aside an amount of money that you can afford to risk. However, it is also important to consider the way you spend your bankroll, whether playing bingo or side games such as slots. You should only ever be risking a portion of your bankroll at any given time so that you can be sure of always having money to play with at a later date.
This is true regardless of what game you are playing. You will see that all professional gamblers take this to heart. Even in games such as blackjack, which can have a vanishingly small house edge, people will never be risking their entire bankroll at once.
It is actually completely commonsensical. If you have a £100 bingo budget for the month, you're not going to buy £100 of tickets for the first game you play. Rather, you are going to spread the risk and ensure you have money left over; after all, occasionally, we all hit a run of bad luck.
In other words, with proper bankroll management, you will be able to play for longer and reduce the risk. This, in turn, will ensure that you make better decisions, can plan for the future, and even give yourself more chances of winning.
The Basics of Bankroll Management
As mentioned, bankroll management is not complicated. The first thing you need to do is calculate how much money you can afford to lose. Many people will do this on a monthly basis as it coincides with their salary and bills. However, it is individual, and you will have to work out what works best for you.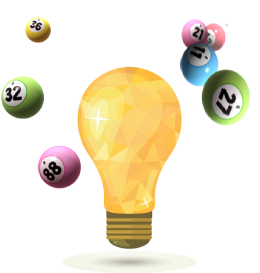 Next, you need to set aside a portion of your bankroll for your upcoming bingo session. If you have decided that you can afford to spend £100 on bingo this month, then you may decide that you are going to risk 10% of it, or £10. If you lose the £10, then you should end your bingo session and come back another day. When you do come back, you will have £90 left in your total bankroll, so you should not be risking more than £9 in your session.
If you only wish to play one specific bingo game and it has a fixed ticket price, then you need to consider how many games you wish to play and how many tickets you will buy for each. If you want to play numerous games over a long period, then obviously, you will be buying fewer tickets. However, if you know that you just want to play for half an hour, you may decide to purchase more tickets for each game.
If you wish to change between bingo rooms and play games with different ticket prices, each time you do so, you should consider the effect on your bankroll. If you hit a prize in one game, then you could use the profits to purchase tickets to a more expensive game. However, if you hit a losing streak, then you may want to look for a cheaper game so that you can eke out your bankroll for longer.
This principle doesn't only apply to bingo. If you enjoy playing slots, then you should be dividing your bankroll by how many spins you want to play to calculate your bet per spin. If you want to take things to the next level, you can also consider the volatility of the slot. When playing low volatility games, you may feel like risking slightly more per spin, as you know you should be hitting regular small payouts. However, when playing a high volatility slot, it is advisable to keep the bet size small, as it is possible to go numerous spins without winning any payouts.
While the above may sound a little complicated and convoluted, the basic idea really is simple. Having set aside a certain amount of money for the session, consider how you wish to divide it between games before you start playing. That way, you can be sure that you won't run out of funds in the middle.
Bankroll management does require discipline. If you run out of funds, it can be hugely tempted to dip into your remaining budget for the month. However, this is a dangerous habit. It is far better to walk away as soon as the funds run out, knowing that you have more available for your next bingo session.
Bankroll Management Tips
As mentioned, bankroll management requires discipline. Here are some things to keep in mind that will help you follow the principles explained above.
Loses Will Always Happen
Unfortunately, we cannot always win. There will always be bingo games when you fail to secure any type of prize. While this can be frustrating, it is important that you accept this and do not allow it to affect your decision-making.
Try to Remain Calm
There is no denying that bingo can be hugely exciting. Nearly every player becomes emotionally invested in the game and this is part of the fun. However, whether you are in the middle of a losing streak or you have just hit a huge win, it is important to try to stay calm and keep thinking clearly. This way, it will be far easier to stick to your bankroll management strategy. Remember, it is never a good idea to start chasing losses. At the same time, it is also a bad idea to celebrate wins by placing larger bets.
Always Plan Ahead
Hopefully, you will be one of the lucky few who very quickly hits a big jackpot prize. Realistically, this is unlikely. Therefore, when you do hit wins, you should be considering how you can use them to build your bankroll for the future. It is a good idea to track your wins and losses over time, as this will allow you to build your bankroll. Even if you start with a very small bankroll, careful planning can help it grow into a sizeable amount.
Stick to Your Limits
When gambling online, whether it is bingo or anything else, there are three types of betting limits that you should consider. The first is the simplest. Never exceed your bankroll. Once it is gone, it is gone.
The second is to set a loss limit. Let's say you have a £10 bankroll for the session – nothing says that you have to use it all. You may decide to walk away once you have lost 80% of it, thereby building an extra buffer into your budget.
The final limit is one that not enough players consider, and that is a win limit. Imagine you start a session with £10. You may then decide to stop playing if your bankroll grows to £15. This way, you have locked in your wins and don't risk turning them into losses.
Follow Your Betting History
There is a reason why bingo sites make it so easy to look up your betting history. It is an invaluable tool when it comes to making gambling decisions. For example, when examining your history, you may notice that you tend to spend more freely in the evenings when you are tired. You can then adjust your playing habits to ensure that you are only gambling when your mind is at its most alert.
Don't Gamble All Winnings
Many people will simply leave all their bingo winnings in their account so that they can play with bigger bets. While there is nothing wrong with this, it is worth withdrawing some of your winnings. The ideal amount to withdraw is slightly more than your initial bankroll. If you can achieve this, then you are not at risk of losing any money playing bingo.
Remember – Bingo is Always about Having Fun
Playing bingo should always be about having fun. Hopefully, with the help of the above tips, you can ensure that you never face financial difficulties as a result of bingo and you will be able to approach every game with carefree excitement and anticipation.