Online bingo promotions are a fantastic way to get a bit more for your money. Whether you are being offered a deposit bonus, discount or free tickets, free spins, or anything else, a good value bingo promotion in February is something you definitely want to take advantage of. Best of all, there are nearly always several excellent promotions available on a range of bingo websites.
This month, February 2023, is no exception, so keep reading to discover some of the best ongoing promotions. Here are some of the best online bingo sites and their Valentine's offers.
February Promotions at Mecca Bingo
With Valentine's Day just a couple of days away, it is no surprise that there are plenty of love themed promotions taking place.
To start things off, you can take a look at the 'Double The Love' promotion, which is giving players the chance to win up to £1,000. Running until 2 April 2023, all you have to do is deposit and spend £10 and the next day you will receive a spin on the Double The Love Wheel. The wheel can award cash prizes of between £1 and £1000 and 5 to 10 free spins worth 10p to 20p per spin.
Better yet, every spin of the wheel will also earn you at least 1 Love to Win Prize Draw entry. There are several prize draws taking place, including on 10 February, 24 February, 10 March, and 24 March.
There are some fantastic prizes up for grabs from the prize draws:
❤️ 8 players can win tickets to the Celebrity Love Bingo Ball weekly
❤️ 2 players can win £500 travel vouchers weekly
❤️ 3 players can win £100 shopping vouchers weekly
❤️ 1 lucky player can win free bingo for a month, every week
❤️ 300 players can win Free Spins weekly
Mecca Bingo does a great job of offering its members promotions and bonuses to take advantage of, so be sure to keep an eye out, as there is a very good chance that more promotions will launch in the near future.
February Promotions at Betfred Bingo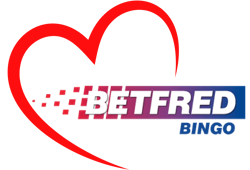 If you are looking for a good value promotion that has nothing to do with Valentine's Day, then Betfred is the place for you.
Throughout this month, between 5pm and 10pm, ticket prices are just 5p in the Extreme, Bunker, 80's Den and Rainbow Riches bingo rooms. Amazingly, there is a total prize pool of £1,128,400 up for grabs during the promotional period including individual prizes worth as much as £300. Imagine spending just 5p and winning 6000 times the ticket price!
Of course, you can buy more than one ticket for these games. You can buy up to 100 in Betfred Bunker, up to 50 in Extreme Bingo, and up to 60 in Rainbow Riches and 80's Den.
You will find plenty of other ongoing bingo promotions at Betfred, such as the Weekend Bingo Builder that gives you the chance to get up to 50 free tickets each week. However, the 5p bingo tickets are only available until the end of this month so be sure to hurry over and enjoy them before it is too late.
February Promotions at Buzz Bingo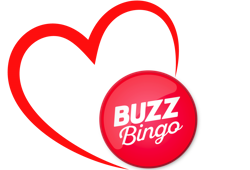 Betfred is not the only website offering cheap bingo tickets this month. Over at Buzz Bingo you can also enjoy 5 hours of 5p bingo every day.
Simply head to Buzz Bingo's Link Room, Rainbow Riches Room, Deal or No Deal 75 Room, or the Flash Room every day from 5pm and you can purchase tickets for just 5p. Better yet, each 5p game will have a special feature to give you more chances to win. For example, there may be Roll On games where they will keep playing for another full house winner, there will also be 1TG games where a cash prize is shared between all of the players who are just 1 number short of a prize when someone wins.
Buzz Bingo also has its own Wheel of Love promotion running until the end of the month and best of all, it is completely free. All you have to do is login to your Buzz Bingo account each day to receive a spin of the wheel for the chance to win free spins on Lucky Valentine slot and bingo bonuses.
If you would rather stay away from all things Valentine's Day related, then the Bingo Whirly Wheel promotion may be a better choice. This month, it is giving you the chance to win bingo bonuses of up to £5 every day. You will receive a spin of the wheel each day as soon as you've spent at least £5 on bingo and a prize is guaranteed with every spin.
You can also check our Buzz Bingo review for more awesome promotions the operator has.
February Promotions at bet365 Bingo
Bingo players at bet365 have the chance to win a share of £3,000 cash in February. The promotion is very simple to enter. All you have to do is spend £10 cash on bingo tickets during the weekly qualifying periods and you will earn 36 tickets to the following Friday's 10 exclusive Winter Games.
You can then use your tickets in the Masquerade Room from 7pm on 17th and 24th February for nights of free bingo. Better yet, in addition to the cash prizes, selected games will also offer additional perks like To-Go prizes and 10x Roll On-s.
Even More Promotions to Discover
No matter which online bingo site you prefer to play at, there is an excellent chance that there will be some fantastic February bingo promotions for you to take advantage of. Furthermore, there are some new bingo sites with fresh promotions that tend to arrive every couple of weeks, so if none of the above appeal to you, it won't be long until there is a new set to choose from. Be sure to check for new promotions regularly and with a bit of luck; you will soon be celebrating some big promotional wins.