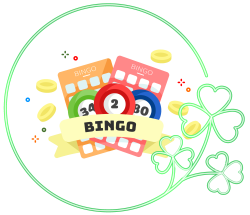 We all know the phrase "The Luck of the Irish", especially those of us who enjoy gambling and online bingo. However, have you ever stopped to think about where it comes from? Why are the Irish considered so lucky? If you are interested, read on, as here we shall explain everything.
Dr. Edward T. O'Donnell, an Associate Professor of History at College of the Holy Cross in Worcester, MA, has delved into the origins of the phrase in his book 1001 Things Everyone Should Know About Irish American History. His theory is somewhat surprising, especially as we tend to consider it a lighthearted phrase.
O'Donnell explains that during the American silver and gold rush in the second half of the 19th century, some of the most successful and best-known miners were either Irish or Irish-American. Because of this, the Irish came to be associated with mining fortunes. However, it was not meant as a compliment. Rather, the phrase suggests that the miners succeeded by sheer good fortune rather than intelligence and hard work.
To understand the phrase fully, it is necessary to provide a bit of historical context. Ireland suffered from a famine from 1845 to 1849, which led to many people emigrating. They moved to countries such as America on "coffin ships", a term used to describe the tall ships packed with starving people. Upon arrival, they were often viewed as diseased and were given less than a friendly welcome.
As such, it was a true struggle for the Irish to find employment and accommodation, and it was said that those who managed, achieved it through luck rather than good fortune. It took a long time for this stigma to disappear.
The expression "Murphy's Law" may have appeared around the same time. It is used to mean that if something can go wrong, then it invariably will. Murphy is, of course, a stereotypical Irish surname, which suggests that, in general, the Irish were viewed as unlucky.
The Imagery of Irish Luck
Whether O'Donnell is correct in his history of the phrase or not, most people around the world associate the phrase "The Luck of the Irish" with symbols such as the leprechaun and four-leaf clover.
Leprechauns have been part of Irish folklore for hundreds of years. The earliest known written mention of leprechauns can be found in the tale 'The Adventure of Fergus, Son of Léti'. It tells the story of three small people locked up by the Prince of Ulster, and they offered him three wishes to buy their freedom.
While you may picture leprechauns as sporting a ginger beard and dressed in green, traditionally, they are practical jokers who work as shoemakers. Furthermore, prior to the 1900s, leprechauns were generally shown wearing red. Leprechauns are, of course, famous for chasing the pot of gold found at the end of the rainbow, and this link to riches has developed into an association with luck. That is why you will findbingo rooms with leprechaun themes, such as Rainbow riches Bingo.
Another common symbol of Irish luck is the four-leaf clover. Many people are under the misapprehension that a four-leaf clover is a shamrock, the traditional symbol of Ireland. However, a shamrock has just three leaves. The reason a four-leaf clover is considered lucky is that they are rare. The four leaves are the result of a genetic mutation that occurs on average once in every 10,000 clover plants.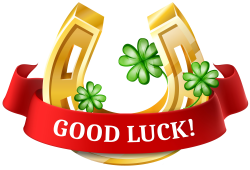 Furthermore, the idea of a four-leaf clover being lucky isn't actually Irish in origin. There are references to it found across the British Isles, and in many traditions, each leaf has a different meaning. The first hope, the second faith, the third love, and the fourth brings luck. It is actually possible to find five and six-leaf clovers, and once, a 56-leaf clover was found!
The final symbol of Irish luck that you are likely to have come across is the lucky horseshoe. However, once again, the symbol is not strictly speaking Irish in origin. If you want further symbols of Irish luck, then you are better off keeping your eye peeled for the Irish Harp, which represents the immortal soul, and the Celtic Cross, which brings together the Christian and Celtic traditions.
Irish Luck and Online Gambling
If you enjoy online bingo and slots, then there are plenty of chances to discover if you have a bit of the luck of the Irish about you. We have already mentioned the Rainbow Riches Bingo room, which can be found at many leading online bingo sites such as Mecca. You will also find rooms such as Lucky for Some, which is full of four-leaf clover imagery, and slots such as 9 Pots of Gold, Luck O'The Irish Big Bonus, and Limerick Lightning. Why not try your luck on some of them today?